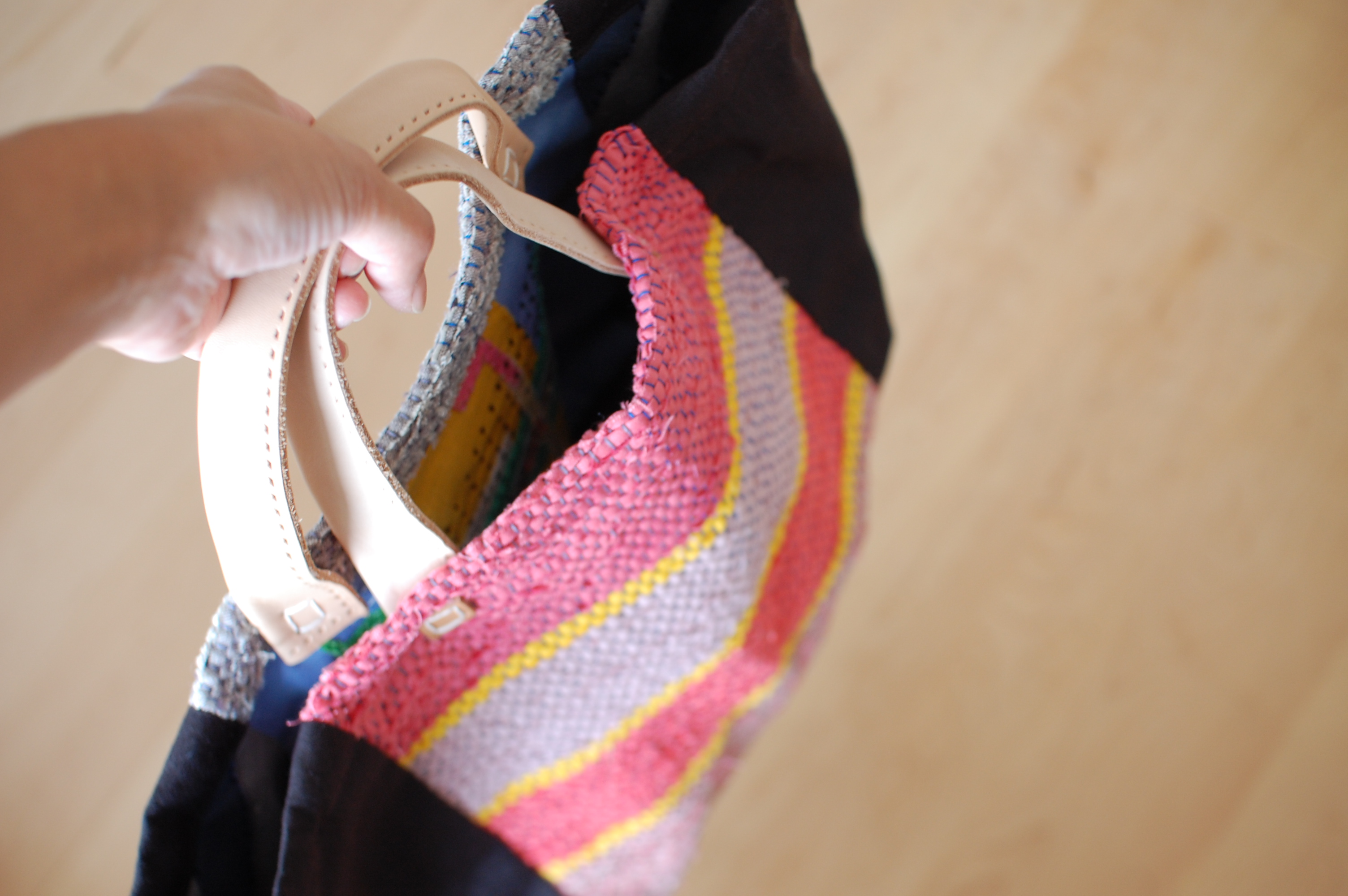 中里宝子 TARCO NAKAZATO
textile and bag designer
ファッションスタイリストを経験しtextile and bag designerとなる。
当初はチクチクと自分・家族に作っていたところ、友人たちの希望により販売し徐々に口コミで広がりカタログ販売を開始。手作りにこだわり、時間をかけてでも全て自分ひとりで作品を作り上げている。
リネンが大好きで、リネン中心の作品が多く、シンプルの中にもかわいらしさが人気。こまかいステッチも大好評。
TARCOの作品は全てリバーシブルにこだわっている。ネット販売限定の作品や個展で作品を紹介しています。
ホームページをこれからもよろしくお願いします。
お問い合わせは以下よりご連絡ください。
TARCO NAKAZATO
textile and bag designer
After working as a stylist, I became a textile and bag designer.
At first, I produced bags that I sewed stitch by stitch for myself and my familyonly.   After a while I received requests from friends and eventually I started selling my pieces.Orders spread by word of mouth leading me to start catalog sales.I take pride in making handmade pieces.  I make my works all by myself even though it takes time.
I love linen, which I mainly use for my works.   My designs are simple but cute. My work is popular for its elaborate stitching.All TARCO bags are reversible. TARCO bags are available on the Internet or at my exhibitions.
Enquiries are welcome. Please contact me at the following:
I hope that you will enjoy this site, thank you.
——————————————